First I want to make a brief introduction reminding all readers of this Blog that in my articles I always seek to focus on topics that allow you to enhance your creativity, offering some innovative tools to show your knowledge and learn new things that will serve you in the future in your venture.
Today I will make an exception to this rule by presenting you with a kind of biography of one of the greatest technological visionaries that exists and who, until now, despite his setbacks in the business world, has demonstrated his leadership and passion for what he does, leading his companies on the cusp of success against all odds. Which for me and I hope for you is also reason for all admiration.
In this sense, I am a faithful believer that creativity and innovation are the engines that will allow us to make the world a little better. And this is thanks to the example of people who "evangelize" on how and why to innovate from knowledge, but also from the heart. Do you agree with me?
Elon Musk is a serial entrepreneur capable of launching two NASA astronauts into space to connect with the space station through his SpaceX venture, he has to be a risky and imaginative person and with a high degree of passion for what he does and in what you believe. But in addition, it must have other qualities such as persistence, excellent performance based on very clear objectives and persuasive power, among other values.
Who Is Elon Musk?
Elon Musk was born in 1971 in South Africa. Her mother is model and dietitian Maye Musk, and her father, Errol Musk, an electromechanical engineer. Elon Reeve Musk is the oldest of the three children in the family, and is a citizen of three countries: South Africa, Canada, and the United States.
Musk moved to Silicon Valley in the summer of 1995. He enrolled in a Ph.D. program in Applied Physics at Stanford University, but dropped out after just two days. His brother Kimball Musk, 15 months younger than Elon, had just graduated from Queen's University with a degree in finance, and joined him in California. The early Internet was taking off, and the brothers decided to launch a startup company they called Zip2. It was a kind of online business directory, equipped with maps.
Over time, the brothers found investors for Zip2 and made it a successful company. In 1999, the brothers sold Zip2 to computer maker Compaq for $ 307 million.
Later, Elon founded an online financial services company: X.com on his own. Its main rival was a company called Confinity, founded by Peter Thiel and two partners, just a few months after X.com. Both had their offices in the same building. The two companies merged in March 2000 and took the name of their core product, PayPal, a person-to-person online money transfer service.
Ebay, the online auction service, bought PayPal in October 2002 in exchange for Ebay shares worth $ 1.5 billion. At the age of 31, Elon Musk, who had been PayPal's largest shareholder, with 11.7% of the shares, became the owner of $ 165 million in Ebay shares.
Musk is a co-founder of PayPal, Tesla Motors, SpaceX, Hyperloop, SolarCity, The Boring Company, Neuralink, and OpenAI. He is CEO of SpaceX, Tesla Motors, President of SolarCity, and Co-President of OpenAI. In February 2020 his fortune was estimated at $ 43.3 billion dollars (USD).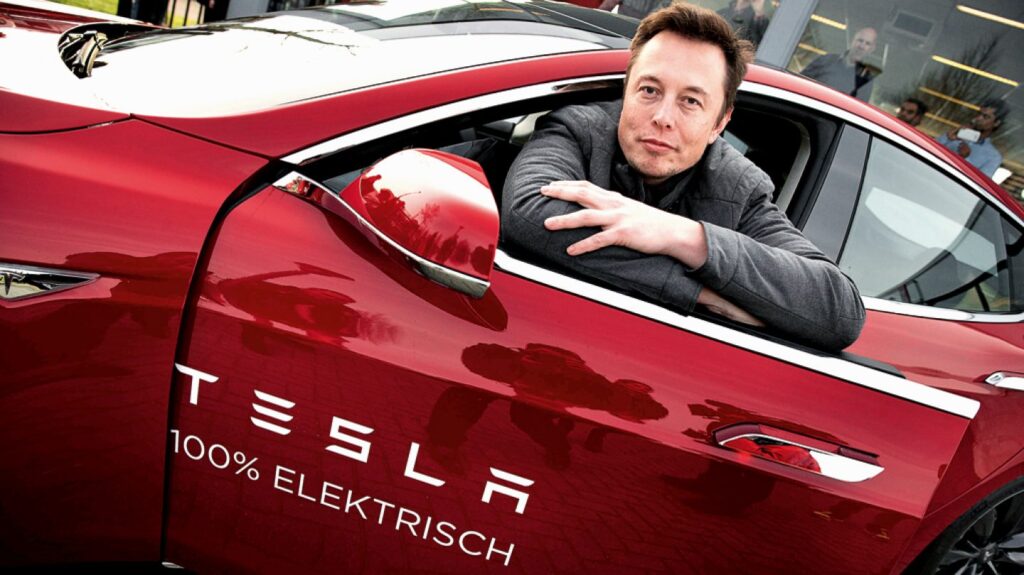 What are your business objectives
The companies that Elon Musk founded, are SpaceX and Tesla Motors, focus on addressing three distinct long-term dilemmas for humanity in the long term: climate risk, the risk of dependence on a single planet, and the risk of obsolescence of the planet. human species.
Climate problem: Tesla Motors, SolarCity and The Boring Company aim to address climate risk by accelerating the transition to clean electricity and electric transportation.
Single Planet Dependency: According to Musk, humanity's survival is at risk in the long run if limited to just this planet. Sooner or later, some disaster, perhaps an asteroid, supervolcano, or nuclear war, will end our existence on Earth. Musk founded SpaceX, in 2002, with the goal of removing humans from the planet.
The obsolescence of the human species: Musk says that artificial general superintelligence (AGSI), that is, general intelligence of machines more intelligent than humans, will present an enormous existential risk to the future of humanity.
That is why, in 2015, he co-founded the non-profit company OpenAI to develop a "friendly AI." OpenAI provides free access to your advanced AI research results; The idea is to spread techniques to make AGSI safe and prevent powerful groups from monopolizing AGSI.
Musk's economies of scale
When, on May 30, SpaceX became the first private company in history to transfer two people to Earth orbit and, the next day, the first to take them to the International Space Station, Elon Musk won the Overnight many admirers who, until very recently, branded him as crazy or extravagant.
What led NASA to choose SpaceX, a company that to many still sounded like a relatively recent startup, instead of the Boeing company, with more than 160,000 workers?
The real reason was Musk's vision, and specifically his obsessive idea about economies of scale. If someone does not understand the concept, they only have to see, if they have not already seen it, the impressive video in which two of their rockets land at the same time at the Kennedy Space Center, because there is the real reason for their choice: a Completely manufacturing oriented design, and reusable components. With this idea of ​​manufacturing in a fully automated way and reusing everything possible, it is with which SpaceX plans to build more than one rocket per week and nothing less than colonize Mars, or with which it has been able to put into orbit by a fraction of the usual cost of a satellite network, Starlink, which would be putting telecommunications companies in serious trouble.
Elon Musk's success in his companies lies in economies of scale, for example, when the chassis of his vehicles practically come out of a mold: a whole piece that replaces the approximately seventy pieces that traditional manufacturers use for the same. Its design is even aimed at optimizing the way in which the wiring is inserted into the chassis during manufacturing, something that might seem exaggerated, but which considerably reduces the assembly process. With each model and with each factory, learning grows significantly, and with the Cybertruck car it reaches its maximum expression: everything in the vehicle is aimed at optimizing its production, obtaining economies of scale in a vehicle that could already exceed half a million of sales.
In the case of the Tesla car factory, its financial strategy is to enter the upper end of the market, where customers are prepared to pay a high premium, and then reduce the market as quickly as possible to a higher unit volume and lower prices. with each successive model. Musk notes that successive models would be a four-door sports family car at about half the price of the Tesla Roadster, and the third model will be even more affordable. Consistent with a rapidly growing technology company, all free cash flow is reinvested in R&D to reduce costs and bring the following products to market as quickly as possible. When a person buys the Tesla Roadster sports car, they are actually helping to pay for the development of the low-cost family car.
In this way Tesla prepares to exceed the price of Toyota. Today, Tesla is valued at more than $ 162 billion dollars (USD), and Toyota's $ 207 billion dollars (USD). Tesla shares continue to rise, and play in favor of the wind: after the pandemic, many countries are thinking of accelerating the transition of their car park to make it cleaner.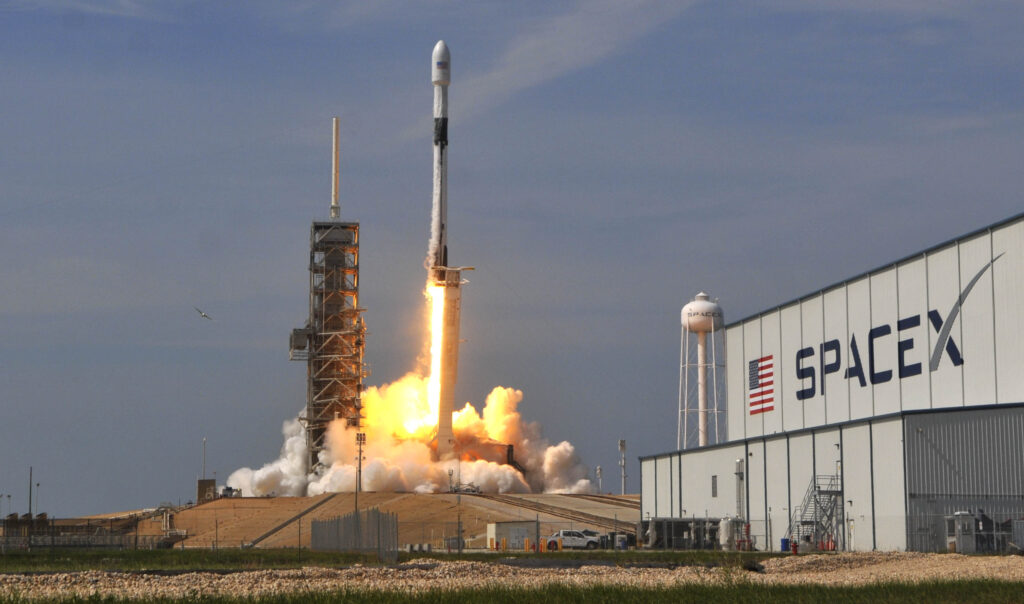 The success of business leadership
Elon Musk is an exceptional character, with a different way of understanding business management, marketing and leadership. For this reason it is not easy to detect what are the qualities that make it different, since precisely in that question is the secret of its success. It is the philosopher's stone that differentiates a common entrepreneur from one of the great CEOs of the 21st century.
These types of leaders are characterized by having a tremendously positive mental attitude, where there is no place for discouragement and negativity. In their way of being, determination, confidence and courage prevail over fear and uncertainty. But the most valuable thing is that, in addition, they are able to transmit this optimism to the rest of their team, which translates their projects into success.
Elon Musk is characterized by being empathetic and assertive and having a great capacity for persuasion. His own personality makes him an effective marketing channel in himself, being able to convince others of projects and ideas. This allows you to get the maximum involvement from the rest: professionals from your company, clients, suppliers, partners, investors, etc.
In a business context as competitive as the current one, the leaders stand out for adding, to an excellent academic training and professional experience, the added value of their strong personality and maximum passion in what they do and propose.
WILL YOU LEAVE A COMMENT HERE?