Ferrán Adrià Acosta, born in Barcelona, ​​Spain in 1962, was the chef who revolutionized the world of gastronomy and ushered it into a new era. For no specific reason, in 1980, he left his studies and, with the desire to earn money to go on vacation to Ibiza, he began his culinary career in a modest way, by chance, starting to work as a dishwasher at the Playafels hotel in Castelldefels, in Barcelona.
His is not the typical story of the boy who always wanted to study cooking. Ferrán began to become a celebrity in the eighties while running the ElBulli restaurant, which he did not own and had been open since 1961. When Ferrán entered ElBulli the place already had one Michelin star, but he earned them two more, one in 1990 and another in 1997.
Before it appeared on the scene, French cuisine with its current of "la nouvelle cuisine" was considered as the maximum reference and inspiration for chefs around the world. Ferran took the crown from the French and made specialists from all over the world forget France for a while and turn to see Iberian cuisine. Ferrán said: "The chef works on a theory of innovation from systemic and holistic thinking"
Many of you may have heard about the famous ElBulli Restaurant located on the coast in Barcelona, ​​but if not; I would like to share with you on this Blog one of the most relevant and interesting success stories shared at the Academy on innovation issues.
Ferrán Adrià loves to break the rules, he only allowed a number of 55 diners per night. Thus, out of every million applicants who request a reservation each year, only 8000 "gastronomic experiences" are granted. Innovation is the basis of the operation carried out by the 70 members of the team, including 40 chefs, all of them multilingual and as adaptable as the menu itself, to accompany diners along a sensory journey of 6 hours in the restaurant.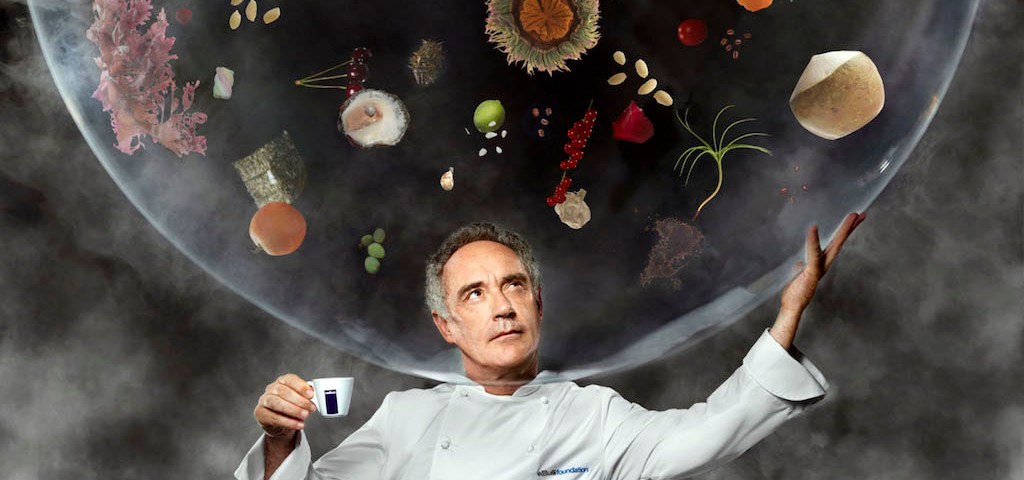 ElBulli restaurant: innovation at its finest
Chef Ferrán Adrià surpassed everything unimaginable in gastronomy from the point of view of innovation. The best chef in the world with the best restaurant in the world, was named an honorary doctorate by the University of Barcelona in 2007.
ElBulli became, on its own merits, a world reference in the field of gastronomy. However, perhaps not everyone knows that they went 18 years without generating an income or that for three months in a row their staff had to work up to eighteen hours a day. Ferrán Adrià's restaurant recipe was made up of work, effort ... and above all innovation.
True to the words "creativity first and then the customer", Ferrán Adrià and his team completely move away from the concept of traditional cuisine and improvise dishes following an artistic process known as technical-conceptual cuisine based on the premise of exploring the unexplored.
As a company, ElBulli had certain peculiarities, it invested 23% in Innovation and Development (R&D) and closed six months of the year. During the six months of the year that the restaurant is closed, Adrià and his team would lock themselves up as scientists in a gastronomic laboratory near the "La Boquería" market in Barcelona, ​​to experiment with new recipes for the next season. In fact, the word "laboratory" is the one that best fits the activity carried out in this center, since they move away completely from traditional kitchen utensils and instead use, for example, complex pharmaceutical machines for capsule production.
Draw on the basics of physics and chemistry, which perhaps no one has noticed, but which can provide new culinary experiences (such as hot-cold pea soup). The senses as a starting point to create, and inflate tomatoes with a bicycle pump to obtain foam or transform a whiskey cocktail into a sorbet before the very eyes of the diners by injecting it with liquid nitrogen are some of the signs of the constant innovation that is performed at ElBulli. Their menu was radical where, for example, there were some mouth openers such as: spherical olives, carrot bows with concentrated mandarin sorbet or a mango disc. Some oysters with ham emulsion and its pearl and some lamb brains with sea urchin and seaweed. For dessert, meringue milk or peach liqüid.
Under the maxim "to create is not to copy", which Ferrán Adrià changed completely, to the point of elevating Spanish gastronomy to the maximum expression of art.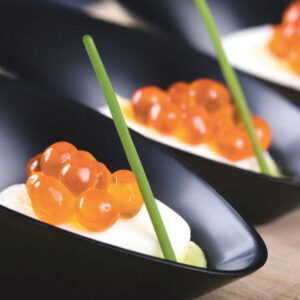 Can we all innovate?
To innovate you have to have a creative attitude. If you want to play basketball you have to be clear about the rules of basketball, if you want to innovate you have to be clear about the rules of innovation.
Nikola Tesla didn't need a lot of resources. Innovation has to be seen in a very multifaceted way and from a systemic and holistic thinking. Much can be learned within our ecosystem. What about innovation in education or in the kitchen? You have to know what art, science or philosophy is ... You cannot do innovation without having a notion of what it is.
ElBulli reinvested 20% of its turnover in creativity to save time and have a competitive advantage in the new menus. It was played in the Champions League and they had to continue to be differentiators. Their objective was to open the way, Ferran indicates ... "and that they would not have changed anything for an opinion."
What can be learned from ElBulli as a company
Innovation. Ferrán Adrià has been an innovator from the beginning who has known how to make innovation a differential element of his kitchen, breaking the clichés of international cuisine. Innovation as a concept has been devastating with an objective of being first in the world and an example for the rest of the companies.
Investigation. The first great chef in the world who closes six months of the year to investigate. Apart from his Bulli-Taller, he also nominates a chair at a private university (Ferrán Adrià Chair) and leads the Alicia Foundation whose objective is to research and search for new techniques in cooking and gastronomy. This happens in the kitchen world, with hardly any antecedents, something that many companies should take note of.
Share knowledge. Adrià is a pioneer of knowledge that is shared and grows. A multitude of disciples have passed through its kitchen who today practice and follow the philosophy of its kitchens. Far from being competitors, they have given prestige to their technique and to their cuisine in general. His pace of innovation (changing the letter every year) leaves little chance for even his most faithful disciples. Meanwhile; In the information and knowledge age, many companies fail to understand "how knowledge is managed".
The communication. The image of ElBulli and Ferrán Adrià himself have become an exercise in impeccable modern communication. Not only do you have to know how to be the best, but you also have to know how to communicate it. Covers of the most influential newspapers in the world, unique recognitions give continuity and solidity to its world leadership.
The globalization. A restaurant in globalization? That's how it is! Today ElBulli and Ferrán Adrià are leaders in France, the United States, Japan, Australia, etc. And perhaps it is the only way to understand effective and permanent leadership. Ferrán Adrià creates a school on all continents, and participates in numerous meetings with other chefs, world congresses, etc.
The exploitation of a brand. Today ElBulli is more than just a restaurant. Its activity reaches Seville, Madrid or the catering ElBulli-catering. There is an ability to take advantage of the brand image created. And perhaps thanks to this it is viable as a company, given that a restaurant with the characteristics of ElBulli is difficult to conceive from the perspective of profitability.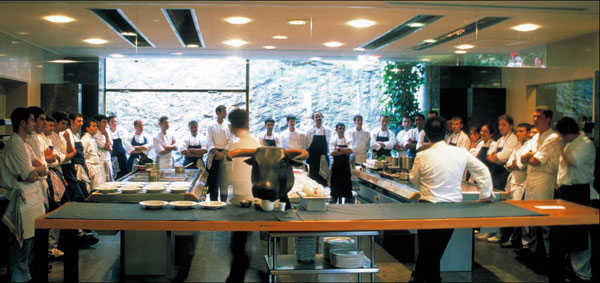 Focused on the future
And after earning three Michelin stars, gaining recognition from critics, the media, and two million customers, he decided to shut down his kitchen. "We closed so as not to die, to reinvent the category," explains Adrià.
ElBulli transformed and decided to continue innovating, this time more broadly. Under the pattern of gastronomy, it stopped being a restaurant and became a Foundation where to teach cooking concepts.
Adrià indicates that innovation is an attitude that can be trained, and that it should be fostered: "You have to invest in creating creators, in creating innovators who are capable of making great revolutions," he says.
For many, innovation has to do with technology, but for Ferrán Adrià innovation is applicable to all areas, companies, individuals and sectors. It is an attitude that has to do with disruption, with rebellion, with the struggle to build a more just society. But Ferrán Adrià also warns against the risk of becoming obsessed with innovation, what he calls 'innovatitis'. It is not always necessary to innovate, he says. Innovation does not always have to do with great feats, but with small gestures. And, above all, he warns, "before innovating, you have to know how to manage."
The Center is managed by the BulliFoundation dedicated to creativity, cooking and gastronomy. "We also help NGOs to understand, through our method, what innovation is and how they can apply it, so that they find the balance between fear and risk. "
DO YOU WANT TO SHARE YOUR COMMENTS WITH US?