The future is not expected, it must be conquered
It is a reality that this pandemic that we live has altered everything, and we still do not know how long its effect will extend. At the moment, the picture is more constrictive than expansive. There are capacity limitations in practically all the premises and establishments in the world, strong restrictions on national and international mobility, the concentration of people is prohibited, special vigilance due to hygiene and health safety measures, and an unprecedented global economic recession.
The sharp drop in demand will have profound effects on the value chain. Many companies are going bankrupt, causing unemployment to rise and demand to drop further, following the vicious circle of a recession. Industries in which human contact is necessary such as tourism, sports, and music will be the most affected by social distancing measures.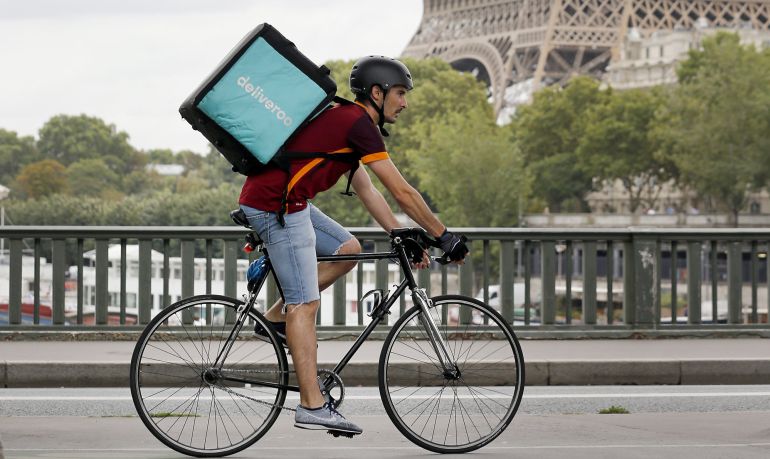 In this new context, a concept arises that we will call the low contact economy. It corresponds to the businesses that arrive marked by some of the indicated variables and, those who do not contemplate them, should do so because, in the opinion of some, such as the consultancy Board Innovation, the change is here to stay for at least a few years. It will depend to a great extent on the time that science needs to find the vaccine or an effective treatment against the virus, but the economic consequences may last over time, hence my call for business reinvention follows. In this sense, and taking into account this pandemic, successful companies will be those capable of adapting their models to respond to some of the challenges posed by the new normality. "People may end up getting used to the mask or telecommuting, but many industries will take a long time to recover," says Board Innovation.
Crises must be a great opportunity to innovate, for this reason the industrial fabric, the ability to access technology and re-direct the companies' roadmap must be stimulated. The most serious problem is that based on the decisions and challenges that you assume; an entire country, a company or a worker may be relegated to a car that is difficult to get out of in the future. Conversely, innovative planning, an investment model in digital transformation, can turn the worst-case scenario into one of growth in the medium term. What is done in the next five months will determine the next five years.
We must take into account that this crisis is unprecedented, of great impact, and that what has been poorly built by companies in recent years will be carried forward.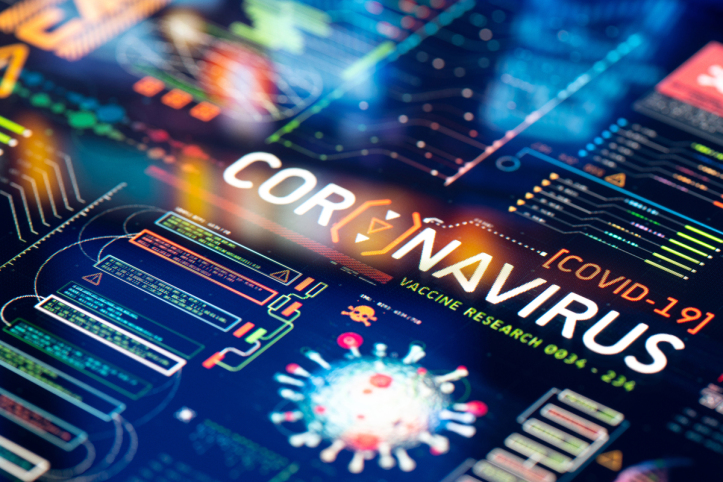 Low contact economy
The COVID-19 virus has led us to live an economy shaped by new habits and regulations based on the reduction of close contact in interactions and on stricter travel and hygiene restrictions.
In principle, until there is a vaccine or collective immunity, the scenario we would be presenting ourselves with would be a continuous increase and decrease in interruptions in the way we work and live for the next two years. The result would be new habits that are changing our world, taking into account the following factors:
Regulations and policies will constantly change
Limited meetings
Travel restrictions
Hygiene requirements
Protection of vulnerable groups
Remote work
Work / life balance
Access to electronic commerce and logistics
Electronic Health
People and organizations are going to discover the benefits of a new way of living and working, challenging traditional norms in business and lifestyle.
Taking into account the impact of technologies on the low-contact economy, the business consultancy Disrruptia Consultores indicates that each of the business sectors has been affected differently, but what has been common for all has been the need to initiate and / or or accelerate the Digital Transformation processes. These, which took between one to three years, today must be done in a few months.
Digital has become the central element of all interaction. Digital channels are now the primary model of customer engagement, and automated processes are the driver of productivity and the foundation of flexible, transparent and stable supply chains. Agile ways of working are a prerequisite for coping with changes in consumer behavior.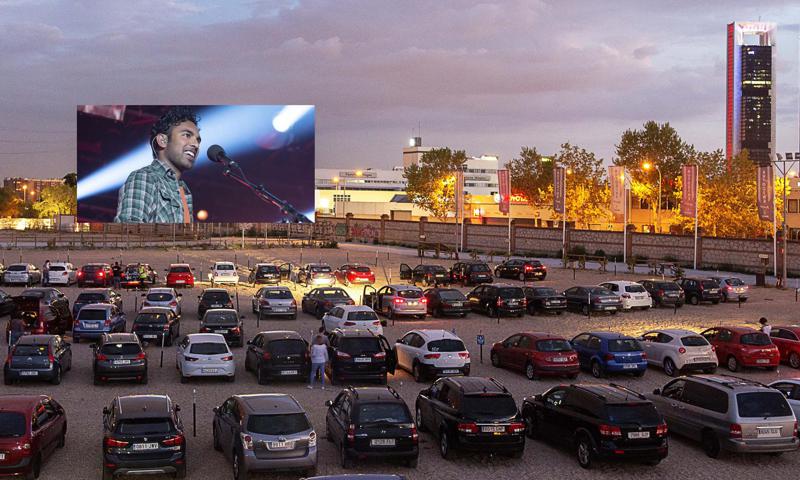 Puedo señalar algunas empresas que en su fase más dura del confinamiento han logrado innovar e inspirar. Por ejemplo; el caso de PEPSI, cuando el bloqueo llegó a sus mercados clave, decidieron aprovechar el hecho de que las personas tendrían que comer en casa durante un período prolongado y en menos de un mes desarrollaron dos nuevas plataformas dirigidas al consumidor denominadas: Pantryshop.com y Snacks.com. En la primera los consumidores pueden solicitar paquetes de las marcas más vendidas de PEPSI, y la segunda es una tienda electrónica de bocadillos.
Las carreras de Fórmula 1 se ha pasado a los esports con corredores de verdad, la policía de China implemento cascos policiales con visión infrarroja, y en Detroit (USA) el Hotel Aloft controla robots de reparto dentro de los establecimientos.
La empresa Emirates de transporte aéreo el cual se encuentra bloqueado globalmente, estuvo a punto de declararse en quiebra, sin embargo; decidió poner en marcha rápidamente el modelo vinculado a 'cargo' y ofrecer prácticamente sólo vuelos de transporte de mercancías. Este movimiento proporcionó un flujo de ingresos adicional cuando la empresa más lo necesitaba.
Hay muchos ejemplos de cómo se puede ganar más ahora que no puedes llevar a cabo tu negocio de siempre. El ejemplo son los eventos multitudinarios como los festivales. En esta oportunidad los administradores del Festival Tomorrowland que se realiza todos los años en Bélgica. Ante la imposibilidad de poner en marcha el festival, decidieron convertirlo en uno virtual de 2 días. Curiosamente, esto les ha permitido algo que antes no podían hacer. Vender entradas sin fin. Los participantes del festival belga sufrían con 'entradas agotadas', pero eso ahora no es así. Han podido reducir el precio de entrada accediendo a un nuevo target, con un nuevo producto virtual. El efecto es innovación disruptiva y mayor ingreso.
No es reinventar la rueda, pero sí es completamente distinto a lo que hacían justo el día antes de decretarse la pandemia.
Expected changes in consumer behavior
The changes will be reflected in various sectors. Changes that were once gradual have accelerated to become more immediate behavioral changes. An example of this is robots used for home delivery.
As for the economy and industry, it is expected that there will be limited access to capital and constant interruptions to the supply chain of many products. While technology should focus on solutions to decrease human contact.
Changes in human behavior will affect the workplace. Low contact solutions can become permanent as a way to reduce costs. Virtual work may decrease the office space and necessary infrastructure. Therefore, there will be a high demand for special equipment to maintain a home office.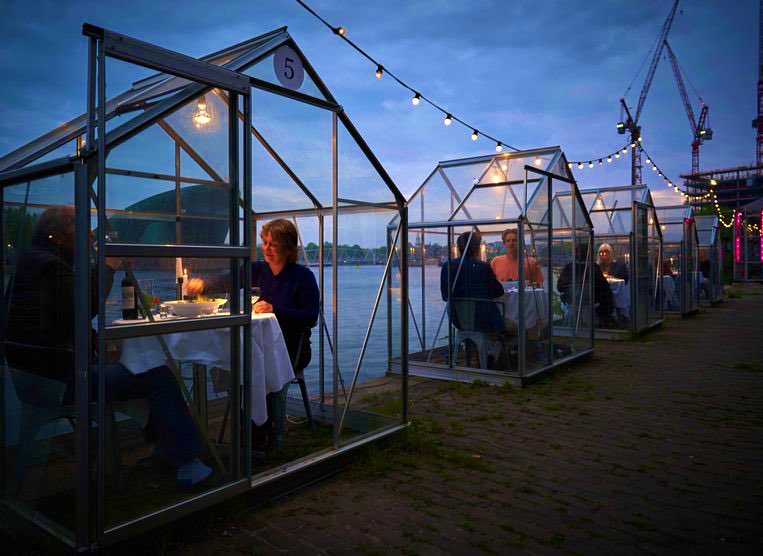 What actions should companies take?
During the 2008 crisis, the companies that are considered the most innovative today invested in R&D. In the long term, these investments generated profitability and growth. Therefore, in times of recession, investing in innovation instead of simply reducing costs helps to have faster growth.
The new economy, the low contact economy, will remain for a long time. This is here to stay. It will give way to an economy made up of new habits and rules based on reduced interaction and with significant restrictions. This situation will change everything. Are you going to change your business? Are you going to modify the way you work? Are you going to continue learning?
Companies must define a strategy to mitigate the impact that social distancing can have on their organization. In the medium term, it is important to protect the company's income, and redefine new budgets, implement measures to stabilize operations, and address the long-term impact. On the other hand, this low contact economy will generate new opportunities and possible strategies to overcome the competition.
Finally, the projects to be developed in this new economy must have systems that allow electronic commerce and the protection of sensitive user data. After that; it is possible to invest in the development of new business models.
"When everything changes, he who changes does not always win, but he who does not change almost always loses" warns Marc Vidal
LEAVE YOUR COMMENT HERE