The time I was studying the specialty of innovation and entrepreneurship, for me all the courses were great contributors of knowledge, however; Growth Hacking was one of those that "took it out of the stadium" as we say, first because it is fashionable and second because many startups in the US and Europe are looking for these types of profiles as we will see later. Then they will realize ... Why?
Growth hacking is a different way of seeing and looking for how to grow a company in a market with the minimum expenditure of possible resources. Growth hackers are responsible for redefining the products and their distribution to ensure that they reach as many people as possible.
In startups, they are defined as the specialists in digital growth. Analyze a product, redefine all the characteristics of it that can generate growth and distribute it with channels and actions that get a high number of leads in exchange for very little budget.
The term growth hacking is relatively new and was presented in 2010 by the entrepreneur Sean Ellis, who since then is professionally dedicated to exploiting the concept.
That is why, in a world in which the number of startups grows at an unstoppable pace, each time this professional profile is more necessary. Small technology companies lack the resources to carry out expensive marketing campaigns, so they need an expert who knows how to grow their business without having to spend their entire budget.
But in reality the good Growth Hacker does not have to belong strictly to the area of ​​Marketing. Because of its necessary analytical, creative and social listening skills, it is a profile that can navigate through several professional spheres. From marketing to product management or pure analytics.
It is a profile that many companies in the United States and Europe seek to cover, but that also takes a few years to start. The Growth Hacker is a curious person who knows how to collect data, analyze it and draw conclusions. With this, he will be able to implement creative strategies to position a product or service ahead of his competition.
The Growth Hacker knows how to take advantage of market trends. Analyze and measure the social response through networks to exploit the communicative performance of the brand. It is the Growth Hacker's way of making the product a necessity for its target audience.
At first glance, it seems that finding a good Growth Hacker is like looking for a prodigy, a genius capable of solving everything. And we all know, that as in any profession, there will be better and worse Growth Hackers and better and worse growth hacking strategies.
What does seem to be a common denominator among the growth hacker community is the search for perfect action. All valid rules to find the ideal strategy to win that precious positioning. And for this, they can not only rely on the entire creative team, the marketing team or data analysts of your company. They also depend on optimizing the time and resources offered by the dozens of free and paid tools available in the market.
Growth hacking is the tool for the growth of startups. However, it responds to a process, a series of steps that must be carried out to fulfill the main objective of startups.
Acquisition
The first and foremost is to achieve potential customers. For which, it is essential to direct these customers to the company's website, the most visual showcase of our brand. At this point, the essential thing is to acquire traffic.
Activation
Once we have the potential customers, now you have to convert these visits into subscribers. At this point, it is necessary to start a relationship with potential clients. They already know our products or services, but they may not yet be determined to do business with our brand.
Retention
They have already entered, they have established a first contact, now it is time to retain them. The more time a person spends browsing the website of the company, the greater the possibilities of purchase and future visits. This we can achieve with the continuous optimization and improvement of the content. An optimized database allows a thorough analysis to improve the user experience and, of course, the management of social networks.
Profitability
None of the above would make sense without achieving the most important goal. Users must reach this point. Profitability requires special attention. All the marketing efforts we could lose at this critical point. This step can be done online or in a physical store, but the goal is clear: get results, monetization.
Viralization
We have achieved this, but it would be fundamental to ensure that the client is an evangelizer of our brand. This way we will be able to generate more exposure in social networks and attract new potential customers. They are those who are in love with your brand.
With these five steps, it is possible to make the brand of a company grow. A brand must focus on its objectives, generate conversations and, in this way, "hook" potential customers who can become evangelizers of the brand. No matter the budget we have, the important thing is to optimize the resources to make our brand quickly, but sustainable.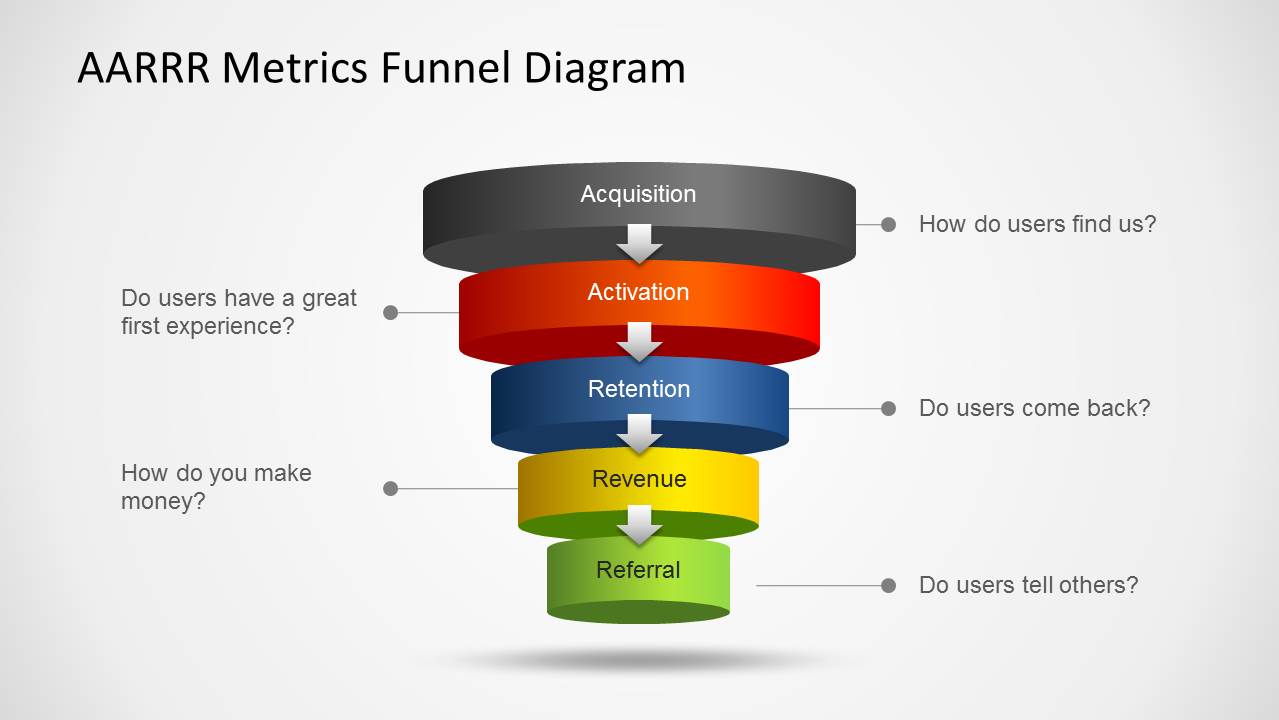 At first glance, few differences separate the growth hacking of Community management, but the truth is that the first requires a greater knowledge of marketing, programming and, above all, analysis. This way, we can convert the data into relevant information in order to make decisions with truthful and real information.
Success stories with growth hacking
Within the world of Startups that helps them to have better results, they attract more customers in a scalable way at very low costs, such as these cases already known all over the world.
Uber: It offers a discount code, if it is shared with another person who did not have Uber and download the application, they give a discount to both.
Dropbox: "If you share, you have more space" with this phrase Dropbox managed to make thousands of people share and make noise about the storage tool.
Airbnb: Craigslist is the online local community network, which offers free classifieds and forums of all kinds. Craiglslist had something that Airbnb did not, a massive database. How they did it? The strategy was the creation of a specific bot that replicated Craigslist databases, de facto achieving that the users of one site were also of the other. And in that integration Airbnb had everything to win, because their ads were more attractive, they were better presented and had better photos than Craigslist. The result was that little by little users forgot Craigslist to go directly to Airbnb. When Craigslist discovered the play and took the computer measures to avoid the situation, it was too late.
Tinder: Create an addictive app that offers a new experience on how to have appointments with people.The growth strategy is due to word of mouth, product extensions and international accessibility.
Hotmail: Instead of investing in advertising campaigns, with the phrase "get your free email account in Hotmail" at the end of each email sent, your strategy becomes viral and collect approximately 20,000 users subscribed in 1 month and 1 million in 6 months
Facebook: From being a social network for students, Facebook began its growth because it was considered an exclusive network and word of mouth managed to grow to become one of the giants of social networks.
Twitter: Twitter recommends followers to increase viralization, when Twitter had a problem of user retention, its strategy was to recommend users to follow others and rebuild the experience.
Instagram: Instagram makes it easier to share photographs and images on different platforms, which has made users more affiliated and easier to expand on different platforms through just one.